| Payment Notices
RECEIVE TIMELY PAYMENTS &
REDUCE DELINQUENCIES
COLLECTING FEES DOESN'T HAVE TO BE A HASSLE. TRUST US, WE ARE HERE TO HELP!
Available in various formats, our Payment Notices will simplify the assessment collection process and increase your cash flow.
With our user-friendly online system, you can order, proof and approve payment notices in an instant. Payment notices provide solutions for monthly, bimonthly, quarterly and annual charges, customizable message areas and fast turnaround times.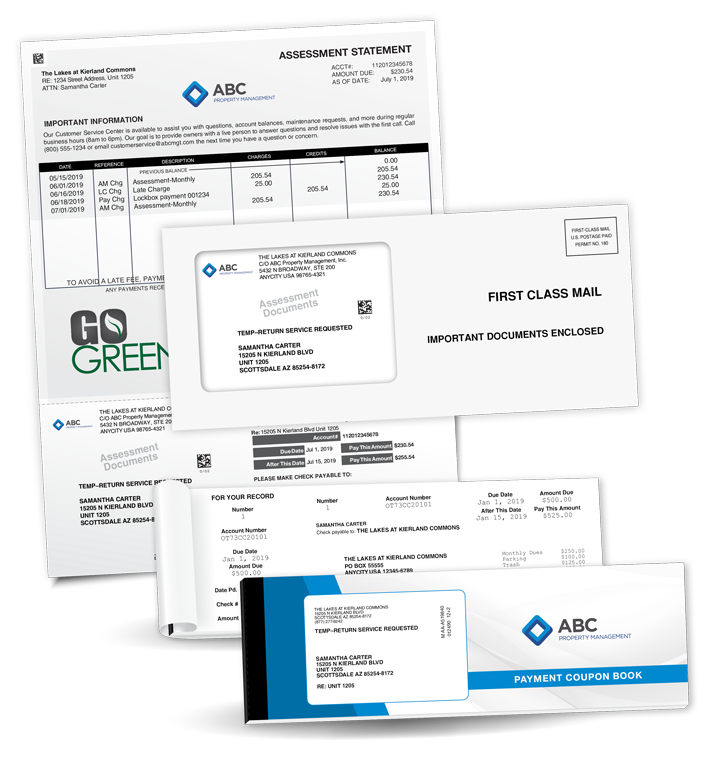 PAYMENT NOTICE
PRODUCTS INCLUDE:
Billing statements & eStatements
Reminder notices & collection letters
Payment coupon books
Annual coupons
Special assessment coupons
Direct debit letters
SCHEDULE A RISK-FREE,
NO OBLIGATION DEMO
Let us show you how our Notices
products can help transform your
operations and ease the burden of
collecting assessments.
Phone: 888-679-6800
Email: team@welcomelink.com
---
Here are some other products
you might be interested in ...
Questions? Like what you see?
Request Your FREE, No-Obligation Demo Today!
Simply contact us using the request button below and we will reach out to discuss your organization's specific needs. We will then schedule a demo of your custom WelcomeLink HOA Resident Notices System. We look forward to hearing from you!